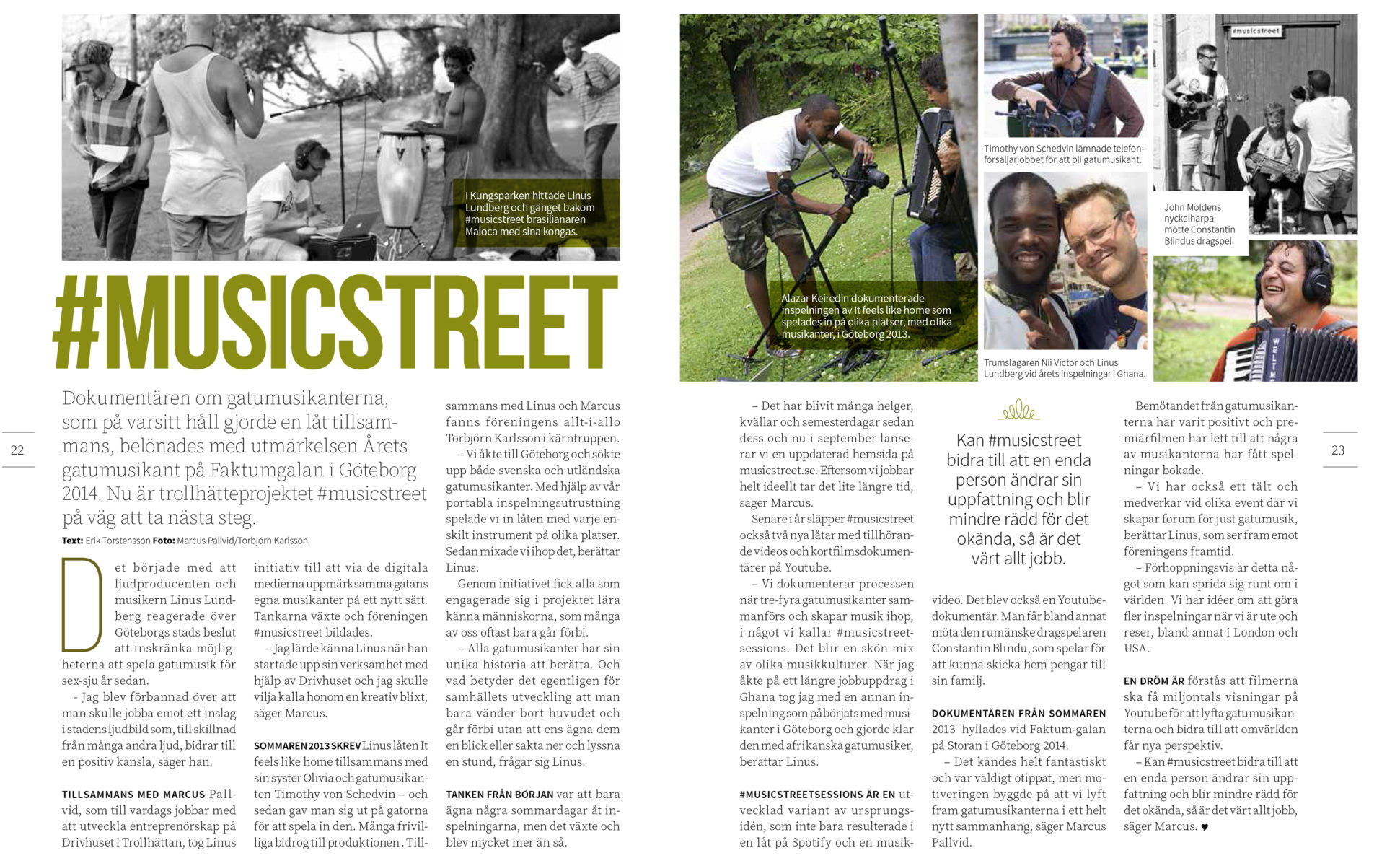 Leave a Comment · Posted on september 8, 2016
On page 22 in the magazine Patos you can find an article (in swedish) about #musicstreet. In it you can out more about why the initiative started and a few hints on what's going on right now.  Check it out it here and don't forget to look up other articles and media stuff – check them out here.
Leave a Comment · Posted on december 26, 2015
We are happy ot announce the relaunch of musicstreet.se. On the site you'll find lots of images, videos and other materials from the adventures of #musicstreet. We start of by adding the whole platform from 2013 in Gothenburg with the production of It feels like home and later this year you will also be able to take part of our new productions from 2014 and 2015. More about this in a not so distant future.